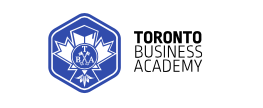 ABC Business Academy
ABC Business Academy
ABC Business Academy was established in 2014, when the founders recognised the need to bridge the skill gap between the schooling system and the modern corporate world. Not satisfied with their own experiences at University, they felt that courses did not equip students with the skills they required for the competitive business world.

To help conquer this issue ABC Business Academy was formed, with a focus on gaining applied knowledge and skills in order to succeed in the corporate world. ABC Business Academy is dedicated to transforming education through emphasising practical knowledge and hands on experience with world leading Professors and Corporate Partners.

Offering 3 short summer educational programs in Toronto, Munich and Silicon Valley, ABC Business Academy brings together young ambitious students and individuals. Allowing them to experience first hand the world leading companies and enter the corporate world ready to make an impact.