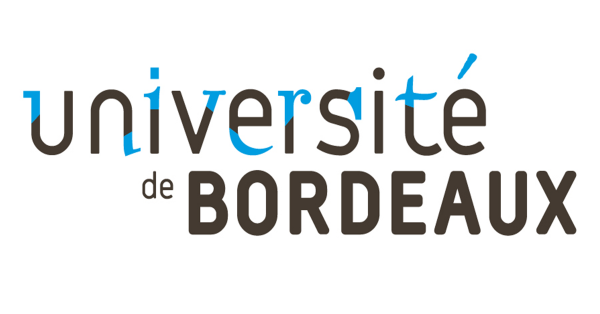 University of Bordeaux
Université de Bordeaux
Ranked among the top universities in France for the quality of its academic courses and research, the University of Bordeaux is a confirmed "Campus of Excellence".
This multidisciplinary, research-focused, international institution leads the "Initiative of Excellence" (IdEx University of Bordeaux), and was one of the first universities in France to obtain confirmation of this program in 2016. Via this program, the University of Bordeaux develops innovative training, research and knowledge transfer programs in numerous fields of excellence and in partnership with other educational institutes in Bordeaux.
The University welcomes more than 56,000 students, of which almost 2,000 are PhD students and 7,200 are international students. Around 5,900 staff members are employed by the University, of which 3,200 are academic and research staff.
Multidisciplinary study offer
Study programs are organized around four major scientific domains:
Science and Technology
Law, Political Science, Economics, Management
Life and Health Sciences
Social and Human Sciences
International study possibilities
The university counts nearly 700 partner universities based in over 80 countries and has dedicated exchange programs with more than 60 countries worldwide.
A wide range of international study programs have been developed enabling students to study in English (or other languages) and/or that offer the possibility of studying abroad and/or completing joint or double degrees. A leading university in France for participation in the Erasmus Mundus program, the University of Bordeaux offers 18 EU-labelled study programs.
A leading international research university
Research is organized around eleven departments:
Social sciences of contemporary changes
Evaluation, behavior, organization
Law and social transformations
Bordeaux Neurocampus
Biological and medical sciences
Public health
Health sciences and technologies
Environmental sciences
Engineering and digital sciences
Material and light sciences
Archeological sciences
These departments group together 70 research laboratories that are under joint supervision with national research organizations (CNRS, Inserm, INRA, INRA, etc.). A Graduate Research School coordinates the entire field of doctoral studies in collaboration with eight doctoral schools that ensure support and guidance for PhD students. Three Graduate Research Programs have been launched within the domains of Neuroscience, Digital public health and Light sciences and technologies.
Our university is a hub of international, cutting-edge research as demonstrated by just some facts and figures:
260 joint PhD agreements
20 international joint research laboratories
150 EU collaborative projects (Horizon 2020, FP7 and Interreg projects)
43 projects awarded a Europen Research Council (ERC) grant (Bordeaux campus site)
A Welcome Center for International Researchers (including PhD students)
Clusters of excellence
One of the main priorities of the University of Bordeaux is to promote the development of thematic clusters of excellence for research, training and knowledge transfer in the following fields: neurosciences, medical imaging, environment/climate, advanced materials, archaeology, lasers/optics, digital certification, health/society and cardiology.
A dynamic campus
The University of Bordeaux has one of the largest campus sites (187 hectares) in Europe. It is composed of several dynamic sites located near to the city and that offer a wide range of services and amenities. 135 student associations exist and participate in the organization of a wide range of cultural activities throughout the academic year: workshops, film debates, science cafés, lectures, exhibitions, concerts, shows, etc. A campus of excellence for sports as well, since 2010 Bordeaux is the n°1 French university for sports, ranking n°5 within Europe.
Bordeaux: the place to live and learn
The University of Bordeaux benefits from all the assets of the city of Bordeaux and its surroundings. The city is part of the UNESCO World Heritage List, described as "an outstanding urban and architectural ensemble". The "Wine Capital" of the world, Bordeaux is located at the very heart of Southern Europe, only a few hours from major EU cities and just one hour from the Atlantic Ocean. In recent years, the city and the Nouvelle-Aquitaine region have grown rapidly in terms of population and this growth has been accompanied by strong economic development.